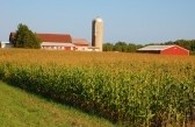 Are you tired of chemical warfare on your farm?
What you need is FIRE POWER!
Control weeds, harmful insects and diseases without chemicals using safe, economical, efficient, non toxic propane gas.
Reduce or eliminate exposure to toxic chemicals for you, your family and your animals and crops!

Welcome to the Earth & Sky Fire Power blog.

This is where you will find more in-depth information about our products, how they work and how they can help you reduce or eliminate the use of chemicals or antibiotics on your farm.  We will be posting videos, pictures, testimonials, scientific studies and more as time permits.

Our products include:

Vegetable bed shapers designed for lower horse power tractors perfect for small or large scale farms.

Green house construction tools for building your own high tunnel houses that stand up to high wind conditions.

Row crop flamers for controlling weeds in the crop rows as well as between the crop rows.

Vegetable bed flamers for small or large scale vegetable farms – Pre or post emergence flaming, excellent for use on carrots, beets and other crops.

Vineyard and Orchard flame weeding equipment.

Alfalfa hay field flame weeding equipment to control weevils, eggs, larvae, dodder (Cuscuta and Grammica) as well as broadleaf weeds and grasses.

Potato vine flamers for pre emergence flaming, early emergence weed control, pre harvest vine desiccation and blight control.

Poultry house sanitizers for effective non toxic control of poultry diseases, ammonia control, and insect control including darkling beetles and their eggs and larvae.

I will do my best to post informative articles that answer your questions here and provide detailed information on the equipment you are interested in knowing more about.

If you have any questions that you don't see answered here yet, just send an email, call or post a comment.

To a better future for all!